The Covi-19 pandemic prompt countries to implement lockdown and movement restriction to control its spread. It affected almost every destination in the world. Slowly, some countries have relaxed travel restrictions and opened for tourists.
For a long time, our movement has been limited within the four walls of our cosy homes, and it's high time for a getaway. Planning to travel to Asia? Thankfully there are quarantine-free countries in Asia you can travel to. Here are some of them.
Maldives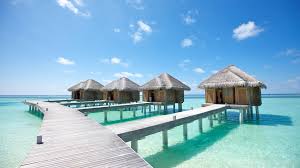 Travellers get a 30-day tourist visa. Travellers need no quarantine upon arrival and required to fill out a health declaration card. For the moment, visitors are allowed on resort islands and liveaboard boats. Travellers have to practise social distancing and wear masks at all times. In case travellers show symptoms of infection, they to take a test at their own expense. Should they have a positive test result, they will have to take a 14-day quarantine at their resort or at a government-approved facility.
Turkey
Turkey was one of the countries to reopen borders at an early stage of the pandemic, one of the only 3 countries that reopened international flights in mid-June. At the airport, expect temperature checks and optional COVID-19 tests for only $17. Currently, travellers do not need to secure prior health documentation. However, if a traveller appears to have symptoms of infection upon arrival, they need to stay to a selected facility for observation, testing and probably quarantine. 
United Arab Emirates
All tourists must provide a valid health insurance policy and required to fill out a Health Declaration Form before they go on board a plane. Expect to have health screenings administered in the airport. Those who will test positive will take a mandatory quarantine.